Hardware for Dendrochronology
The VIAS Dendrolab builds and markets measuring devices and accesories for dendrochronology since the year 2000.
Since the TimeTable series are also used for our own research work, we focused on a robust design, modularity and a reasonable price when developing the devices. Industy graded components ensure outsstanding performance and longevity.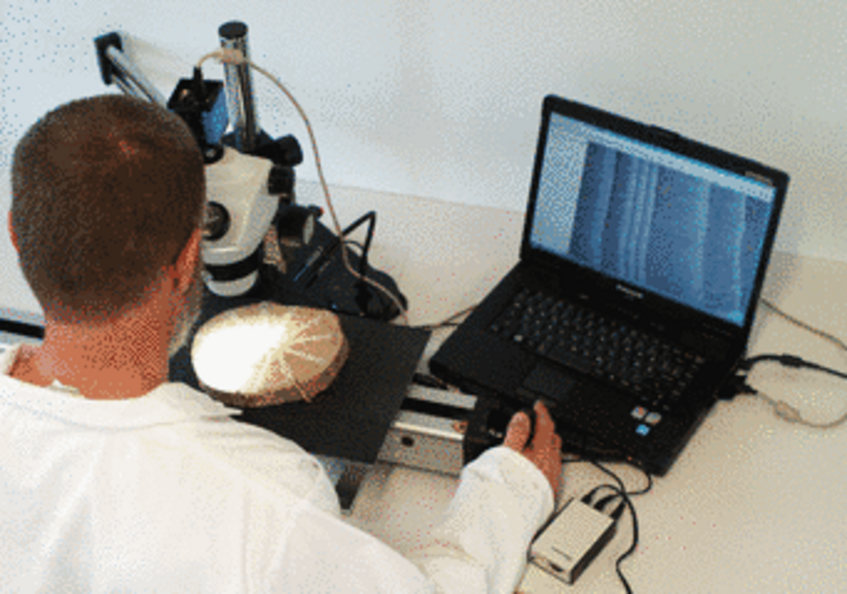 From the beginning innovative solutions were of great interest. TimeTable measuring devices were the first that attached to a computer via the USB port. In 2009 we introduced a TimeTable series equipped with a new magento-resisitive sensor system that guarantees accuracy and reproducibility for many years to come. The motor driven VideoTimeTable measuring series that were derived from the standard TimeTable series excel in their adaptability to even the most demanding in situ measuring situations.
The software that is necessary for data aquisition and analysis is developed in cooperation with SCIEM - Scientific Engineering & Manufacturing.
Meanwhile many well-known laboratories worldwide use our measuring devices with confidence, stimulating us to further development and innovation.
For information about a certain product please choose from the left menu.