Research Projects
VIAS-Vienna Institute for Archaeological Science as an excellent interdisciplinary research platform of the University of Vienna is integrated in different national and international research projects many of them co-funded by the EC. The VIAS focuses on methodological development and application of science in archaeology integrating prospecting, excavation and related sciences. It is affiliated with many other national and international institutions and is focussing on the support of young researchers. A wide network was built by VIAS within archaeology.
The department for geophysical prospection, geodesy and photogrammetry is highly specialized in archaeological prospection, developing new methods, techniques and GIS-based software tools for integrated prospection of archaeological sites. The department has specialized in aerial archaeology and digital photogrammetry, geophysical prospecting (magnetometry, resistivity surveying and ground penetrating radar) as well as terrestrial 3D laser scanning for the ultra high resolution and documentation of buried cultural heritage.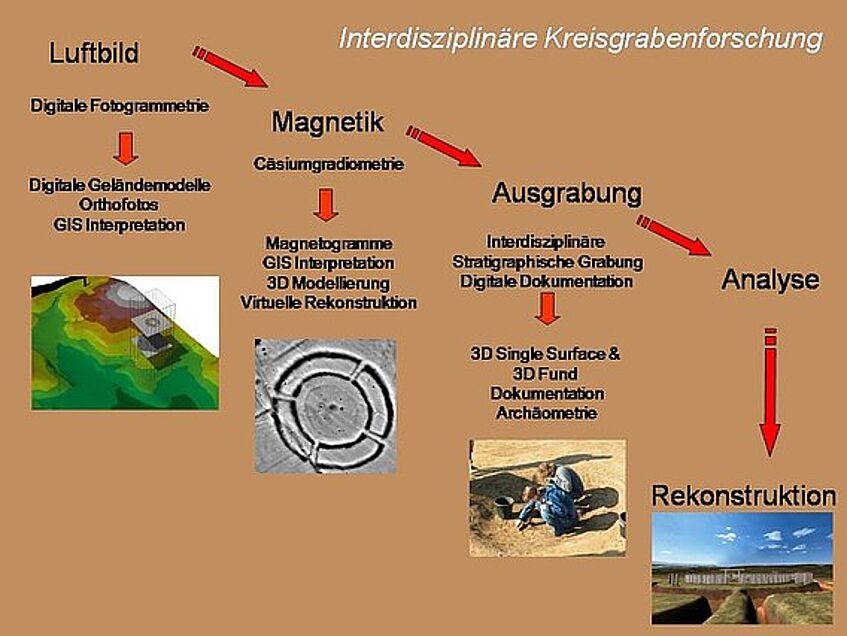 VIAS is a cooperative partner of the group ArcheoProspections at the Austrian Central Institute of Meteorology and Geodynamics who is carrying out various national and international research projects as well as contract work in the field of geophysical prospection. VIAS is hosting a digital prospection archive with georeferenced data form archaeological sites all over the world.